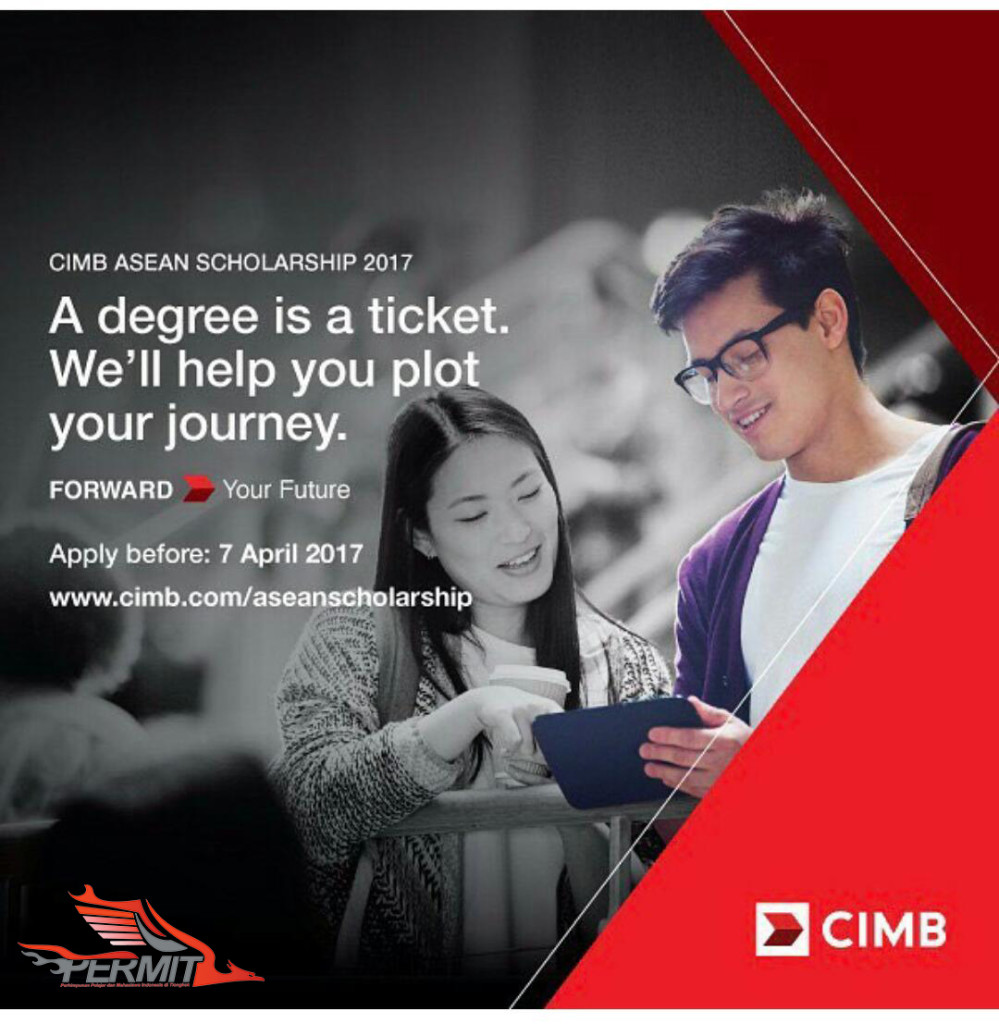 Hi Youth, CIMB Group is inviting applications for the CIMB ASEAN Scholarship. Open for high school and 1st / 2nd year University Student!
The scholarship is for full time undergraduate studies at any reputable university in the world. It is a full scholarship award covering all academic fees including registration, tuition and examination fees, book allowance, as well as other expenses such as accommodation, airfare, travel documents and other related expenses.
Apply through https://cimbaseanscholarship.cimb.com/index.php?tpt=as2
For further information please check https://www.cimb.com/en/corporate-responsibility/cimb-asean-scholarship.html
Submit your application before 7 April 2017. Faster is better!
Follow PERMIT official account